Client Testimonials
Our work hasn't gone unnoticed...
" Very hard to find an excellent coach these days, one of the most passionate person I've ever met and so educated. If you want serious long lasting results Mike is your man!!! "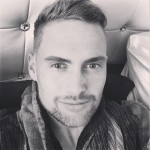 Luis Lee – Immortal Personal Training
" I have absolutely loved the course. I would recommend it to anyone that is looking to improve their fitness levels, energy levels and body shape. I have learnt so much about nutrition and clean eating. It's not a diet, it's a lifestyle choice! Thank you for not making me scared of lifting heavy weights and worrying about being 'bulky'. "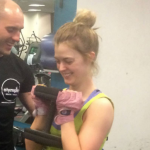 Shelley Mayor
" After six months of traveling and doing hardly any exercise I came to Mike to help me get back into shape. He has completely changed the way I think about food and taught me how to train properly. He always pushed me to my limit which has resulted in me becoming a lot stronger and also more confident when I work out by myself. He gives great nutritional advice and always makes sure he mixes up his sessions to keep them fresh, fun and challenging! Thanks Mike! "
" Love Mike's PT sessions, he really pushes you and always gives you great advice on nutrition whenever you need it and shows you different ways to mix your workouts up so they don't become boring. I've had great results from Mike's diet, workout plans and PT group sessions! "
" Mike is an awesome PT his training is tough but getting fit doesn't come easy (unfortunately) he knows exactly how to get the best out of you every time you train. He is friendly and easy to talk to and always happy to help with any questions you may have about training or nutrition. Can't recommend him highly enough to anyone looking for a PT to help achieve your goals whatever they maybe. "
" Awesome PT - friendly, motivating, professional, reliable. Training is hard work and tough but fun and has really helped me get fitter and stronger - would definitely recommend "