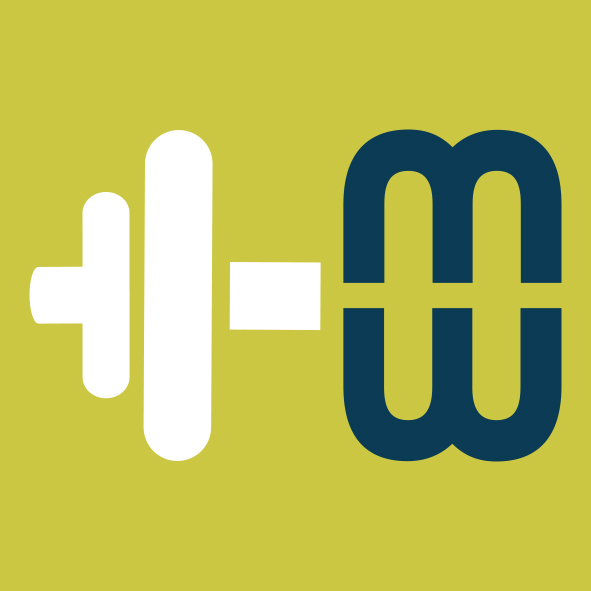 Where it all started…
Where it all started… How I became a Owner of Mike Ward Personal Training and made a complete lifestyle change.
Now I get asked quite often, what made you become a Personal Trainer and why did you completely change you career??
These are always difficult questions to answer. So a long long time ago… in a galaxy far far away… I was a very successful Graphic Designer. Working in an award winning Marketing Department for a major construction company. Graphic Design was something I had always done since school. Going from working in a printers to Senior Designer at the marketing company and eventually going it alone and starting my own Graphic Design Company. Now don't get me wrong I enjoyed the Graphic Design work, but always felt i was just 'working for the weekend'.
Outside of work I have always been very active, doing all sorts from Karate as a young lad, working my well up to Black Belt, Kick Boxing and of course Rugby League, where i have been fortunate enough to represent Lancashire and Great Britain Amateurs. With all this I seemed spend a lot of the time in and around gyms. One day a PT said to me 'Why don't you train as a PT and earn some extra cash in your spare time' (Spare time!! Wow I really had that once ha). So i did! I took the qualification and started to train clients in the evening and weekends. I didn't take long and PT started to take over, building up more clients and enjoying this a lot more than the Design work.
I was asked to join a team of trainers as they were starting up a new studio in Culcheth, Warrington. This I will be forever grateful for, as its from here that I decided… YES! This is what i want to do with my life. Although the studio didn't workout it put me on the right path. So me and another trainer moved into a local gym in Warrington, we set up our own branding and slowly my client base really started to increase.
This is when things really started to happen….
I entered a competition on twitter for a 12 week plan by Life Changing Fitness Head Coach Dan Wheeler. Having won, I started on my first ever tailored training and nutrition plan. This went so well that from the final results i was asked to do a photoshoot and appear in Mens Fitness Magazine!! WOW!
From here Dan then contacted me and asked me to come on board as a Life Changing Fitness Coach. This is where I realised I needed to up my game. So every penny I was earning was spent on Courses and Seminars. Constantly learning and improving myself as a Trainer and Coach. I then decided to do a 12 month Nutrition Course with Body Type Nutrition, a lot of learning and study over this time. Its here I decided that i couldn't really commit to the gym i was training from, so opened up my own small PT Studio. I qualified as a Body Type Nutrition Coach…. but the learning didn't stop! More shorter courses in an Olympic Lifting Course with Cheshire Barbell, a Strength and Power Course with Strength Education and more Phil Learney Seminars.
WOW! So much Study… No spare time anymore 😉
Next I was contacted by CMC Academy. Craig the owner asked if i fancied coming on board as a tutor. Training like minded people to become awesome PTs. Of course i jumped at the chance…. so guess what…. more study!!! A teacher training course to help improve any teaching skills I had. This is an opportunity I love. Passing my knowledge i have built up onto other potentially awesome trainers.
So you can see how much my life has changed since being a designer in the print room or a local printers.  Oh yes…. All these changes were made well into my 30s!!!
So today, all my learning, study and investing in myself is starting to pay off. I new bigger PT Studio is on the cards. Ill be leading a mentorship programme for newly qualified trainers. And supplying all my clients with all the help and advice they need for them to reach their Health and Fitness Goals.
What advice could i give?? Invest and believe in yourself, but most importantly… enjoy what you do! Boom!!

Your in Health
Mike
Owner Mike Ward Personal Training
Life Changing Fitness Coach
Body Type Nutrition Coach
CMC Academy Tutor